Tuesday, October 7th, 2014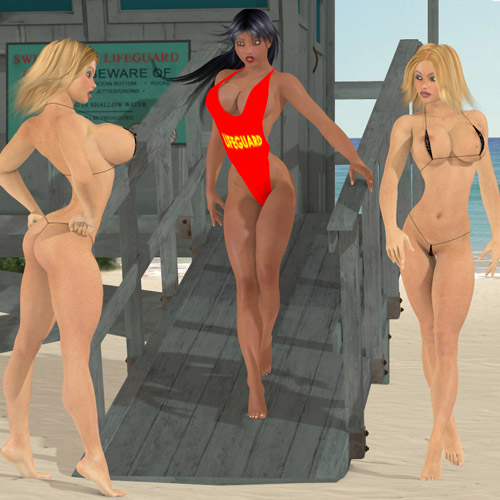 Soraya is a sexy lifeguard who can get any man she wants, but she's sometimes interested in the sexy women who show off on her beach. Last night, she took a hot blonde named Anna to her bed and almost passed out from all the orgasms. And this morning, she's pleased to see her back at her beach in the sexiest bikini she's ever seen. She can't know a storm is approaching.
Members, click HERE to see this fight.