Tuesday, April 18th, 2017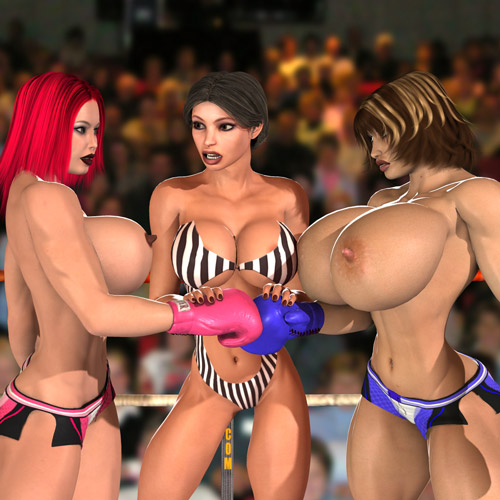 Here are a couple of favorites who haven't tangled with each other in over—wait for it—9 YEARS! Who'd ever dreamed that two of the League's Founding Five, Fabulous France and Sophie the Pink Panther, could have gone so long without facing off? It's not like they've been avoiding a confrontation. Each has won 2 and lost 2, and this is their first time kickboxing each other.
And to reintroduce themselves, they're going to make this a single 7-minute round of almost no-holds-barred kickboxing, similar to the recent Denise-vs-Louise battle, but longer, and under Robin's watchful eyes. Get ready for fast action.
Members, click HERE to see this fight.