BWL-654: Ride 'im, Cowgirl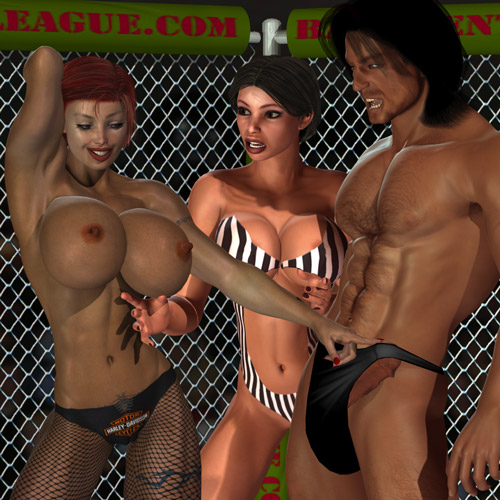 Three months ago, Denise and Eduardo faced each other in the Pit. Ed dominated most of the fight and punished the diminutive redhead's body, but in the end, a fatal mistake turned a sure victory into a tie. And with such competitive opponents, a tie is never an acceptable outcome, so tonight, they meet again in the Octagon to settle the score.
Members, click HERE to see this fight
NOTE: The LAST frame of this story was missing upon publication. It's fixed now. Sorry!