VACATION SUPER BONUS!!!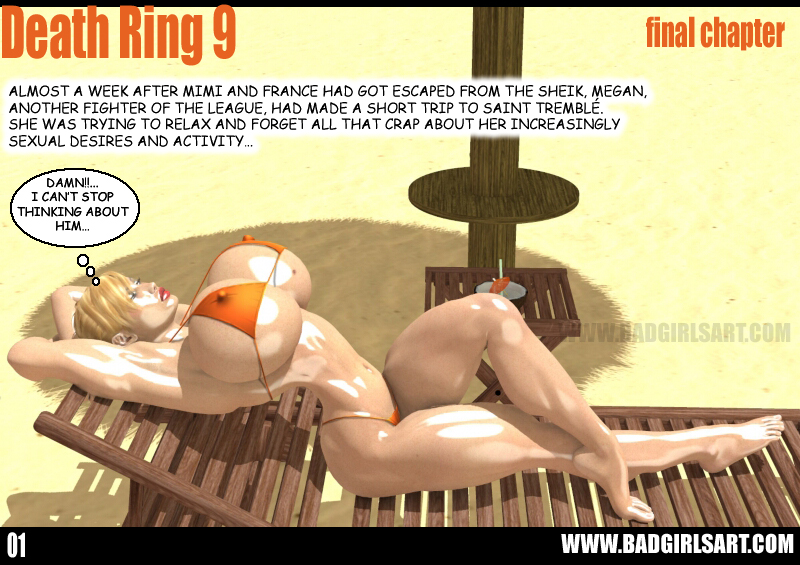 There won't be any posting this week on the BWL. There have already been four stories for July (2nd, 9th, 16th and 23nd), so the story that was due online on the 30th falls on vacation week.
To help you with the wait, here's a SUPER BONUS:
BadGirlsArt.com has been publishing a story featuring France and Myriam called Death Ring. So first, here's a summary of the first eight chapters, FREE FOR MEMBERS AND NON-MEMBERS:
For Chapter 9, they commissioned little ol' ME to do the art! And they added a very sexy encounter to conclude the chapter, which they are happy to show our MEMBERS:
With stuff like that, you'll wish I was on vacation every week!