Wednesday, October 7th, 2015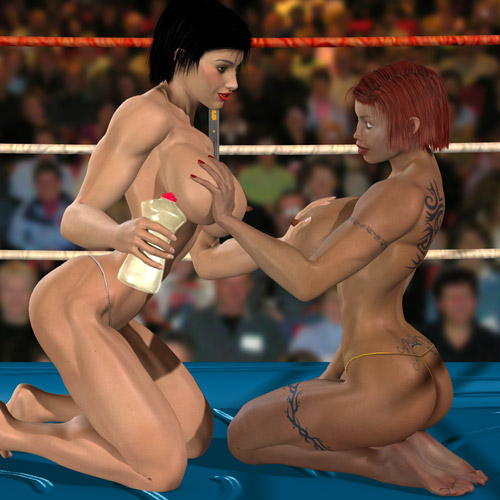 Last time Denise and Louise squared off was in a kickboxing bout in January, and Louise won after the referee stopped the fight. Tonight, they face each other in oil, but with a twist: the oil contains a product of the "Spanish Fly" family that enhances the sensations from physical contact. How will that affect their fighting abilities? Click and find out.
Members, click HERE to see this fight.