2014
07.29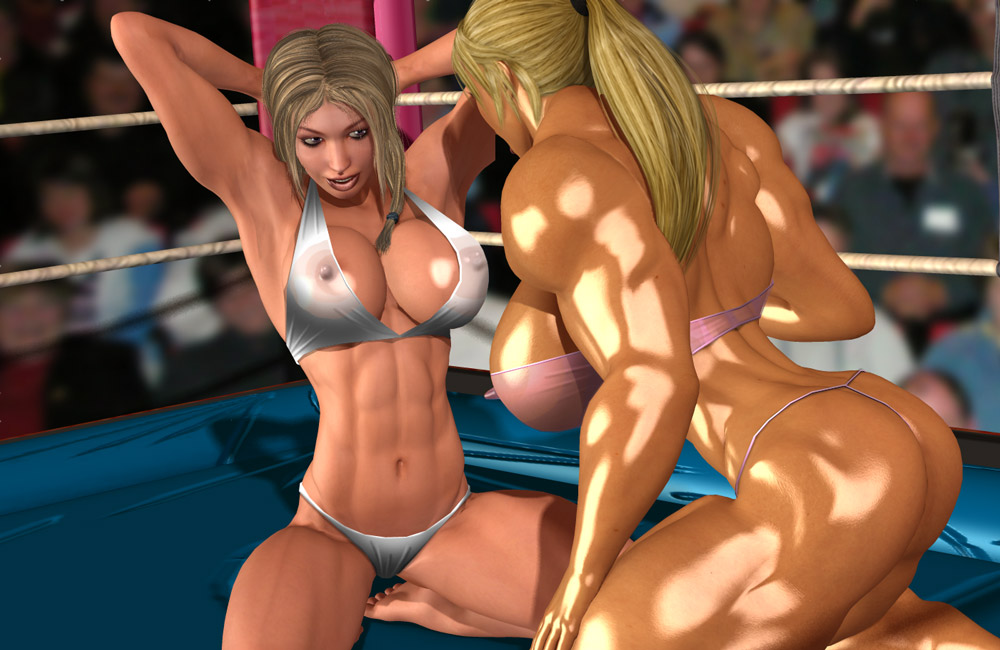 There won't be any posting this week on the BWL. There have already been four stories for July (1st, 8th, 15th and 23nd), so this week is vacation week.
I've been doing the BWL since 2012 and I only took two weeks off per year for all that time. By moving to a four posting per month format, I add two extra weeks off, and you still get a full month's worth of material.
To help you wait, I thought I'd give you a little preview of the first story for August. This'll be Jennifer's 100th BWL fight, so to celebrate, Tania let her pick whatever opponent she wanted and, of course, the Pigtail Princess couldn't resist taking a shot at the BWL Belt—in OIL!
Also, feel free to use this time to browse the 300 plus stories already online.
And be sure to be back next Tuesday when Jennifer challenges Myriam for the BWL Championship!